Iran (Persia): The Country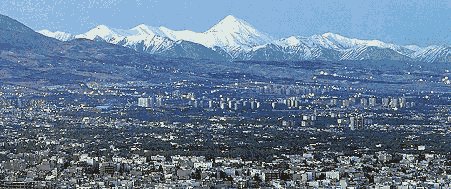 The Alborz Mountain Range with its highest peak Damavand
towers majestically above the capital city: Tehran
( Photo by N. Kasraian )
Always known as Iran to its people, the country for centuries was referred to as Persia by the Europeans. Both names are widely used today. Its position as a vast natural fortress, with mountain ranges, enabled the Persians to preserve their individuality in spite of the conquests by the Arabs (7th century), the Turks (10th century), and the Mongols (13th to 15th centuries).
Today, Iran remains a country rich in traditions, very hospitable, home to ancient cities, labyrinthine bazaars, and elegant mosques. Its culture has had a great influence on other countries, both in Central Asia, and throughout the world.
The following chapters provide an insight into the geography, agriculture,
flora and fauna, and the different peoples within Iran:

---
Copyright shall at all times remain vested in the Author. No part of the work shall be used, reproduced, stored in a retrieval system, or transmitted in any form or by any means electronic, mechanical, photocopying, recording or otherwise, without the Author's express written consent.
---
Copyright © 1998 K. Kianush, Art Arena
---